Why bother with less than the best? Our official list of curated chess schools contains only the finest schools all across the world, so you can enroll with ease knowing you made the right choice.
There are thousands of chess schools out there vying for your enrollment money, but not all of them are created equally. Not by a long shot. Unfortunately, some so-called chess schools are only in the business of making money. They'll gladly charge you sky-high tuition and fees while leaving you with nothing to show for all the money you've spent. Even more chess schools have good intentions, but are so understaffed or improperly staffed by well-meaning teachers with insufficient knowledge that they're just as useless.
How Can I Find A Good Chess School?
If you're looking for a high quality chess school where you or your child can actually learn something, the search can quickly become exhausting. After looking through pages and pages of chess schools, they all start to blend together, and you realize that you've barely even scratched the surface. Sound familiar? How is the average person even supposed to know which chess schools are good and which are bad? It seems like an impossible task.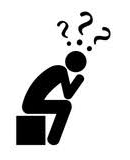 Often, people who find themselves in this situation give up entirely and just pick a school at random, but that won't happen to you, because you were lucky enough to find this page! This list takes all of the guesswork out of choosing a good chess school. It's curated by chess industry professionals who know exactly what to look for when separating the good schools from the not so good ones.
How Can This List Help?
This list was made specifically to relieve the frustration faced by people like you who just want to make the right choice when it comes to a great chess school, and it's updated regularly with chess schools all across the country and the world that meet our strict quality standards. As soon as our experts finish evaluating a great chess school, it's immediately added to this list so that you always have the most up to date information possible.

So sit back and relax, because we're doing the hard work for you now. You don't need to worry about scouring company pages and client reviews. We've done all that. All you need to do is choose a school that's near you.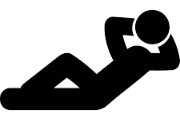 When you're picking from this list of top tier chess schools, you simply can't go wrong:
Chess NYC
Chess should be fun, and Chess NYC is working to make it so for thousands of children in and around New York City. With its lighthearted, varied programs based around having fun with chess as well as other activities, Chess NYC is bringing up a new generation of chess players with a unique relationship to the game.
Read Full Review
Premier Chess
Premier Chess is a chess school based in New York City that anyone with an internet connection can access. NM Evan Rabin offers private lessons over Skype or Chess.com to ensure that anyone is able to receive excellent chess education, regardless of their location.
Read Full Review
Shulman Chess
Shulman Chess is a unique chess academy that teaches its students not only how to excel at the game of chess, but also how to make the world a better place through service and philanthropy. Grandmaster Yury Shulman provides the highest quality chess education available, while students band together to support charitable causes around the world.
Read Full Review
Berkeley Chess School
The Berkeley Chess School is a nonprofit chess academy dedicated to enriching the lives of California's children through chess. Its founder believes that chess is a powerful educational tool that can be used to teach children of all ages skills that will be useful for the rest of their lives. And they'll even have fun doing it!
Read Full Review
Charlotte Chess Center & Scholastic Academy
The Charlotte Chess Center & Scholastic Academy is one of the finest chess schools serving the Queen City. Run by one of the top 10 strongest ranked chess players in North Carolina, this school specializes in teaching the skills necessary for rapid improvement of your chess skills. Lessons are available for adults and children alike.
Read Full Review
PALS Chess Academy
The PALS Chess Academy offers the highest level of chess education available in the Denver, Colorado area, but it also offers so much more. The teaching philosophy at PALS focuses on developing skills like concentration, sportsmanship, self-esteem, and logic rather than simply churning out chess playing machines.
Read Full Review
Chess Max Academy
Chess Max Academy is a remarkable chess school that achieves almost unbelievable results for its students. More than half of its graduates are rated among the top 50 chess players in their country! If you're serious about chess, Chess Max Academy in the heart of NYC is the place to learn.
Read Full Review
Chess School South Australia
Chess School South Australia is a well regarded chess school located in Adelaide, South Australia. What's unique about this particular school is that it actually has free lessons available online for anyone who wants to view them. They can be found on the MatoJelic YouTube channel, and they'll allow you to get a taste of the Chess School SA teaching style before you commit to paid lessons.
Read Full Review
Learners Chess Academy
Learners Chess Academy is a charitable organization dedicated to teaching chess to children throughout New Mexico and beyond. They offer need-based scholarships so that students who wouldn't otherwise be able to afford chess lessons can still learn the game. These scholarships are largely made possible by donations and tuition from other students. They also run chess camps throughout the world through their Learners Without Borders program!
Read Full Review
Vellotti's Chess School
The Vellottis are well known as Idaho's first family of chess. Their chess school has educated some of the finest chess minds in the Northwest , including the two Vellotti boys. Now, as they expand their operations into the Los Angeles area, more people than ever can have access to the top quality chess education offered by Vellotti's Chess School.
Read Full Review
Denver Chess Academy
The Denver Chess Academy is one of the most prestigious chess schools in Colorado. All lessons are taught by NM Todd Bardwick, a chess master with almost three decades of full-time chess teaching experience. If you're looking for a great chess school in the Denver, Colorado area, look no further than the Denver Chess Academy!
Read Full Review
Chess and English
Chess and English is a chess school with an international presence and an extraordinary mission. With their custom curriculum, they teach students not one but two new skills that will serve them well throughout their lives. First, there is the game of chess, which improves mental function and provides entertainment. Then, there is the English language, which opens doors and leads to greater understanding across cultures.
Read Full Review
SOM Chess Academy
Som Chess Academy is a non-profit school dedicated to empowering and uplifting the lives of disadvantaged children in Uganda. Children may attend the academy free of charge, and the education they receive is absolutely priceless. This school's existence is a labor of love for founder and director Robert Katende, best-known for teaching Phiona Mutesi, Uganda's first women
Chess Master.
Read Full Review
The National Scholastic Chess Foundation
The National Scholastic Chess Foundation (NSCF) is on a mission to bring chess to as many American children as possible! This mission is fueled by a strong belief in the significant benefits of learning chess – such as improved critical thinking and problem solving skills. NSCF's efforts have already spanned public Title I schools, elite private academies, and everything in between, to enhance the educations of thousands of children. And they are still going strong today!
Read Full Review
The Mesgen Amanov Chess Academy
Mesgen Amanov's Chess Academy offers high-quality chess coaching directly from Grandmaster Amanov himself. Since a single teacher can only take on so many students, Amanov also created ImproveMyChess.com, an exceptional online program intended to be the next best thing to Amanov actually sitting across the chessboard from you!
Read Full Review
Why Do I Need A Chess Academy?
With the wealth of educational chess information available for free on the internet these days, it's understandable to question why you would even need to attend a chess academy. However, chess schools do offer unique benefits that you simply can't get online, which make them worth the investment.
1. Personalized Learning Experience
Although online courses and articles can be a great way for some people to learn the basics and beyond, they're not the right choice for everyone. With a chess school, you have a real person guiding you every step of the way, offering you a personalized learning experience that's designed for you as an individual, and offering you feedback on your progress in real time. You just can't get that anywhere else.
2. Sense of Community
Enrolling in a chess school with group lessons is a great way to find new friends and foster an overall sense of community with people that share your interests in your local area. You never know when you might meet your new best friend and lifelong chess partner!
3. Chess Camps and After School Lessons
If you're interested in enrolling your child in a chess academy, you may be interested in the additional benefit of chess camps and after-school lessons. Frequently, these programs are designed to bridge a gap between when school is let out and when a parent returns home from work. Chess camps are also frequently held on days when school is not in session, such as over the summer or even on holidays like Martin Luther King day and others. Most areas still do not teach chess in schools, so programs like these are the next best thing.
Chess camps and after-school lessons can be a really great way to ensure that your child is taken care of and engaged in a beneficial, intellectual activity while you're at work. Much better to have them behind a chess set than in front of the TV!
What Makes A Great Chess School Great?
Now that you're convinced of the unique benefits a chess school can offer, you may be wondering what exactly separates great chess schools from bad ones. It's a reasonable question and a fairly simple one to answer. There are a number of criteria our experts use to evaluate any chess academy before it appears on this list. It comes down to teacher experience, student experience, dedication to education, and cost.
1. Teacher Experience
The term "teacher experience" refers to the background of knowledge and skill that the teachers at any given chess academy have behind them. It also encompasses the level of experience these people have as chess teachers. Obviously, more is better, though that's not to say that there aren't great chess teachers who are naturals on the chessboard and do amazing work even in their first year of teaching!
2. Student Experience
Student experience is very different from teacher experience. As a student at a chess academy, you should be able to walk in off the street never having seen a set of chess pieces and still be taught. This category refers to the overall experience of the student in a chess program. Factors contributing to student experience may include teacher experience, cost, amenities of the chess school, and many others.
3. Dedication to Education
If a chess school has a sufficient dedication to education baked into their culture as an institution, it will automatically achieve better results in all other areas of evaluation, simply because it cares enough to do better. Because of this, dedication to education is the number one predictor of a truly top tier chess school.
4. Cost
Admittedly, cost is one of the most wildly fluctuating factors to evaluate, and it doesn't always tell you a whole lot. For example, just because something is expensive doesn't mean it's good, and the reverse is also true – just because something is inexpensive doesn't mean it's not as good. So then what is it exactly we're evaluating when we look at the cost of enrollment in the chess school? Well, basically, we're looking for a reason it's priced the way it is.
If the price is quite high compared to others in the area, we look for reasons that may be the case. Maybe this school has more highly qualified teachers and therefore needs to pay them more, or maybe they offer a vastly superior student experience. Any of these reasons and more could justify a higher price, but if there is no discernible reason for the cost to be so much higher than other schools, that could be a red flag.
Likewise, if the price is a lot lower than other schools, we want to find out why. It could be the case that the price we see is a promotional or sale price designed to bring in an influx of new business, or perhaps the chess school uses a unique business model that allows it to charge less without sacrificing student experience. If there's no understandable reason for the lower price that we can see, that could be considered a red flag as well.
Enroll Today!
Now that you've seen the unique benefits that come from enrolling in a chess academy, the factors that go into making a chess school great, and our official list of endorsed chess schools, you have all the information you need to make an informed decision.
If a school on our list is nearby to your local area, you have nothing more to do – just go ahead and sign up for classes! You can rest assured that the education you receive at that institution will be of the highest quality.
If none of our currently listed chess schools are near you, don't give up hope. We are updating this list all the time and adding new top tier chess schools to it as soon as we find them. Check back here frequently to see if a new academy has been added in your area.
If you just can't wait, though, this article has given you the basic tools that you can use to go out and find a top tier school of your own. Using our tried and true evaluation methods, you should be able to get a good sense for which chess academies in your area are worthy of top tier status and which fall a little short. Armed with that information, you're ready to get out there and evaluate any nearby chess academy with just a little time and dedication. If you happen to find any local top tier chess schools that we haven't gotten to yet, let us know and you may see them show up on this list!