PALS offers a more holistic approach to chess education that develops a range of mental skills that will serve students in chess and in life.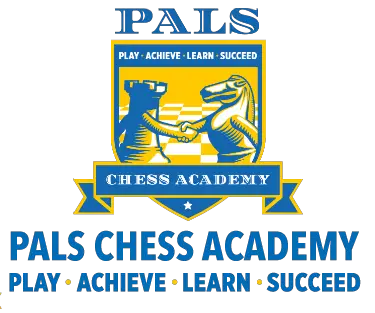 PALS Chess Academy is a highly acclaimed program offering chess education in and around Metro Denver. It is one of the best, if not the single best, scholastic chess programs in the area. Run under the watchful eye of National Master Lior Lapid, the PALS Chess Academy teaches its students the basics of chess as well as more advanced techniques.
The teaching philosophy at PALS Chess Academy is a bit different from the one at most other chess schools. Rather than focusing exclusively on creating the best possible chess players, PALS balances that with promoting a love of chess. Make no mistake, the students will still be receiving the highest quality chess instruction there is, but not to the detriment of their enjoyment of the game. PALS Chess Academy seeks to instill a deep and lifelong passion for chess as well as skills and knowledge. It is this passion that will keep students interested in improving their chess game long after they leave the academy.
NM Lior Lapid, Founder of PALS Chess Academy
National Master Lior Lapid is a very experienced chess player and coach. He has been teaching chess for over 20 years, so he's no doubt picked up a few tips and tricks along the way that your child can benefit from. He has served as the head instructor in dozens of chess clubs and camps all across Colorado, New Mexico, New York, Virginia, and even Mexico and Israel!
NM Lapid is highly regarded as both a chess player and a chess educator. In 2011, he was invited to lecture on his methods of chess training and student motivation at the Koltanowski Conference for Chess Education in Dallas. He has also been featured in publications such as Chess Life and Chess Life Online.

As a player, Lapid is a three-time New Mexico State Champion and a four-time Colorado State Champion. He is the current reigning Colorado State Champion, having recaptured the title in 2018. He is also the co-champion of the 2013 Colorado open State Championship and the Denver Open Championship. Impressively, he became the winner of the Southern Rocky FIDE Open, ahead of two Grandmasters and two International Masters in 2011.

Learning Under Lior Lapid
His teaching style has been carefully honed over that time to incorporate humor and storytelling as a way to keep students fully engaged all throughout every lesson. His customized curriculum is designed to sharpen life skills that children will use on and off the chessboard such as critical thinking, planning ahead, concentration, and many others.
To Lapid, developing chess skills is important, but developing a love for the game is even more important. He recognizes that enjoyment of the game itself is what will spur children to want to perform better, and his lesson plans reflect that. Lapid's ultimate goal is to encourage a lifelong love of the "royal game" in all of his students, no matter what their personal skill level.
PALS Chess Academy Programs:
PALS Chess Academy offers many different programs from summer camps to school clubs to online lessons. There are currently more than 30 school clubs being run at locations all throughout the greater Denver area. You can register for these programs either online at the PALS webpage here or through the school itself.
PALS Scholastic Chess Clubs
PALS Scholastic Chess Clubs offer children a fun before or after school activity that gives them both a chance to socialize with friends and a chance to improve their overall cognitive abilities. Have you checked out the mental and physical benefits of chess yet? They're pretty amazing. Over the course of a semester in a PALS Scholastic Chess Club, students learn about the most prominent checkmating patterns, openings, middlegame strategy, and endgame techniques, all the while building skill sets that can be applied far beyond the chess board. The clubs also offer a good mix of competitive play along with teamwork as groups band together to solve challenging chess puzzles.
PALS Chess Academy Online Lessons
Lior Lapid also offers affordable group chess lessons through the online platform Zoom. In these lessons, students from all over can interact with their teacher in real time. These lessons are sorted by skill level, so everyone is learning alongside other students with a similar level of skill as their own. This allows for confidence in learning and the easy arrangement of practice games against fellow students.
In many ways, online lessons are even better than in-person ones, because they allow more boards to be set up simultaneously so that students can solve puzzles at their own pace. They also allow all moves to be preloaded, cutting down on setup time so that you can pack more education into the same time slot. Every lesson is also automatically recorded and sent out to parents' email so that students can replay their lessons at any time. And, best of all, they're even more affordable than in-person lessons.
Rates start at just $12.50 per hour, and the first session is always free so that you can be sure online learning is a good fit for you before making a financial commitment. Online lessons for the 2018-2019 school year will be scheduled soon, so make sure to sign up quickly if you're interested!
PALS Summer Camp
A PALS summer camp program is the ultimate in intensive chess study, not to mention fun! Students learn a ton and meet loads of new friends over a four day period. Time is equally divided between chess lessons and supervised play, with one 20 minute break in the morning and afternoon to let kids be kids. Water and healthy snacks will be provided throughout the day, but students should pack their own lunch.
Registration is currently open for all 2019 PALS summer camp programs! Spots fill up fast, so be sure to act now if you want to secure your child's place. You can choose from a full day of camp for $315, or a half day either in the morning or the afternoon for just $180. PALS offers a special sibling discount that gives you $60 off a full day's tuition or $30 off a half day. A t-shirt, chess board, and certificate of completion are included in each child's tuition.
Final Thoughts on PALS Chess Academy
PALS Chess Academy is a great option for anyone in the Denver, Colorado area. They run a ton of great programs that perfectly combine learning with fun, and offer classes that your kids will actually be excited to go to! You can't go wrong learning from NM Lior Lapid.
Contact Information:
PALS Chess Academy website: Palschess.com
Email: lior@palschess.com
Phone number: (720) 317-7810