These luxurious Egyptian chess sets bring the wonder of ancient Egypt to the chess board.
Over the years, the world of ancient Egypt has captured the imaginations of history buffs, archeology lovers, and fans of ancient mythology. The pyramids have stood for ages, creating questions about how they were built, what purpose they served, and who is buried within them. With its rich culture, exciting way of storytelling through hieroglyphics and monuments, fantastical gods and figures, and epic battles for power, this empire also makes a great subject for themed chess sets.

In this article, we've sought out some of the most beautiful Egyptian chess sets currently available on the market. Some of them only feature chess pieces while others come with stunningly-decorated Egyptian chess boards, but all of them are of the highest quality. They make amazing gifts for a chess lover or history/archaeology fan who deserves something truly unique and exceptional.
The Best Egyptian Chess Sets of 2023 (Page Summary):
The Best Egyptian Chess Sets of 2023:
This wondrous 21″ Deluxe Egyptian Chess Set takes you into a world where two powerful pharaohs face off against one another under the watchful eye of giant guardian Sphinxes.
The fantastic thing about The 21″ Deluxe Egyptian Chess Set is how truly delicate the design is. Because the chess pieces are wrought from pewter, this gave the creator the ability to craft them in incredibly fine detail. Among the opposing gold and silver armies are the pharaohs and their regal queens, as well as characters from Egyptian hieroglyphics and deities, including magical birds and sacred cats. The kings in this set measure 3 inches high and have a base diameter of 1 13/16 inches.

The pieces aren't the only reason this is the most beautiful Egyptian chess set ever created; the board is a work of art in and of itself. Made of resin, the Egyptian chess board is decorated with symbols and hieroglyphics both over the playing field and around the base. The base contains storage for your chess pieces – a well-thought-out addition to this beautiful set. Each corner of the board features a golden Sphinx that indifferently watches over the battles as one king rises and then falls as the days turn to centuries and the pyramids slowly turn to dust.
This set of Heavy Pewter Egyptian Chess Pieces in this set highlight a key moment in history: the clash between the Roman Republic and the Kingdom of Egypt. Here you'll find the Roman army, complete with the emperor, the empress consort, and knights, as well as the pharaoh, queen, chariots, and other figures that are poised to take part in this battle of the ages.
Each piece is highly detailed and carefully painted. They're made of pewter and are incredibly heavy (the king alone weighs over half a pound). If you enjoy playing with chess pieces that are substantial and solid, This Heavy Pewter Egyptian Chess Set is definitely a set you'll adore. The Roman king measures 4 1/8 inches high, while the Egyptian king measures 3 7/8 inches high with a base size of 1 1/4 inches.
This is a rather expensive chess set, especially considering that it only includes the pieces. However, the quality and immense beauty make these pieces well worth the price. If you don't have a board already, one with a square size between 1 1/2 and 2 inches (such as This 22″ Cabinet Chess Storage Board) will work nicely.
If you're a history buff or a fan of ancient cultures, one of the coolest things about shopping for an Egyptian chess set is that it's possible to find chess pieces that look as though they were uncovered on some sort of a archeological dig. These Egyptian Chess Pieces are exactly the kind of designs that Berkeley Chess has become known for. They even created a replica of the iconic Isle of Lewis chess pieces that were found in Scotland in 1831.
Each of the Egyptian Chess Pieces in this extraordinary set are carefully crafted with resin and crushed marble before being stained in a manner that gives the lighter pieces a gorgeous antiqued appearance. This set is available with the dark pieces stained in either Cardinal Red or Russet Brown. Each piece is finely weighted, making them truly nice to maneuver during play. The kings in these sets are 3.75 inches high and 1 5/16 inches in diameter.
These Berkeley Egyptian Chess Pieces don't include a board, but they'll make a stunning addition to any board you already own…or give you an excellent reason to shop for a new one.
What Makes Ancient Egypt So Fascinating?
To those who aren't in the know, an ancient Egyptian chess set may seem like an odd choice for a theme. What is it about this time and place that stokes people's imaginations? Here are a few interesting facts that you may or may not know about the land of the pharaohs.
Mummification was reserved for the wealthy
What wonders lurk inside those pyramids? For one, mummies – both of pharaohs and other noteworthy individuals in Egyptian society. Mummification was a costly process that took a long time to accomplish, so your average citizen in ancient Egypt would have simply been buried in a pit in the sand.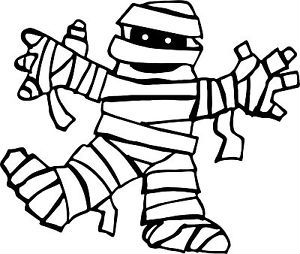 Meanwhile, the very wealthy hoped to preserve their bodies for use in the afterlife.
Hieroglyphs weren't how the ancient Egyptians communicated in everyday writing
As much as we love Egyptian chess boards decorated in ornate hieroglyphics, it's interesting to know that this style of communication wasn't used for everyday writing by the ancient Egyptians. Instead, it was a decorative way to tell stories on tombs and temples.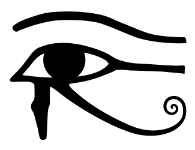 Meanwhile, scribes used hieratic (which is kind of a short form of hieroglyphics) or the even more simplified demotic style of writing to record long documents on parchment. Scribes did all the writing, as less than 10 percent of the ancient Egyptian population could read or write.
Egyptian pharaohs weren't as trim as they're depicted
Ancient Egyptian artwork, as well as modern drawings and Egyptian chess sets all tend to make one common mistake in the way they represent the pharaohs: they're all flat-tummied and fit. In fact, Egyptian pharaohs consumed lots of calories and carbs in the form of beer, wine, and bread – and this often meant that they were overweight. So, the next time you think of Ramesses the Great, envision a little beer belly and you'll have it about right.

Which Egyptian Chess Set Will You Choose?
What do you love most about ancient Egypt? Is it the ornate decor, gods, and symbols? Is it the long-ranging history? Are you fascinated by the battles between the world's biggest ancient empires? No matter where your interests lie, we hope you found an Egyptian chess set here that you'll enjoy looking at and playing with for years to come.
Couldn't find what you were looking for? Find more Egyptian or Themed chess sets at TheChessStore.com and use coupon code CHESSITETCS for 10% off!
The Best Egyptian Chess Sets of 2023 (Page Summary):