From the White Rabbit to the Queen of Hearts, this chess set will bring Alice's world to life right in your living room.
Written by Lewis Carroll in 1865, Alice in Wonderland did more than spark our imaginations; it changed the way we talked about the world. Phrases such as "through the looking glass" and "down a rabbit hole" that would have meant one thing before the publication of Carroll's books are now understood to refer to a perspective or goal that's been turned totally on its head. Characters such as the White Rabbit, the Mad Hatter, and the Queen of Hearts have become some of the most beloved and recognizable characters in all of literature (and later…in cartoons and film).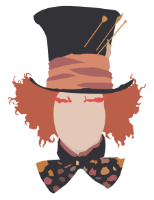 Here at Chess-site, we believe that a fantastic story makes for an equally fantastic chess set. That's why we were particularly thrilled when we stumbled across a stunning Alice in Wonderland chess set. What better way to combine our favorite game with one of the most cherished stories of all time?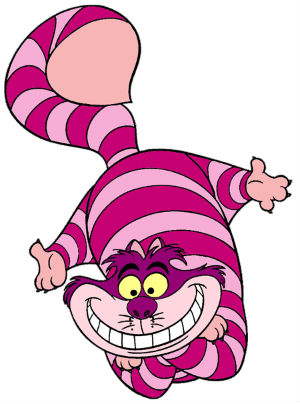 We wanted to make sure our readers knew about this Alice in Wonderland chess set – especially if you're looking for something unusual to add to your chess collection or are shopping for a chess-themed gift. Like every selection in our reviews, it was chosen due to its styling, value, and quality. We hope you enjoy!

Some of our readers may still be a bit skeptical, feeling that an Alice in Wonderland chess set is only for kids. This lovely Alice in Wonderland on Cherry Chess Set is one that will prove you wrong. Although it's durable and perfectly-suited for kids, its craftsmanship and design make it the ideal chess set for collectors, chess players, and literature lovers alike.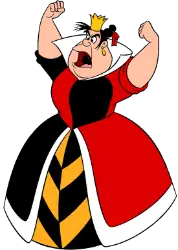 The Alice in Wonderland chess pieces in this set aren't cartoonish at all; rather, they've been given a vintage styling that makes the set feel as though it's been passed down for generations. Each highly-detailed piece is carefully painted and cast from resin. Among the characters are Alice, the mild King and terrifying Queen of Hearts, the bumbling Tweedle-Dee and Tweedle-Dum, the Walrus, and the White Knight. As pawns on Alice's side, we find the White Rabbit who kicked the entire adventure off in the first place, while the pawns on the opposing side are a lineup of spear-wielding card soldiers. The king pieces in this set measure 3.25 inches.
This is an ideal set for those who like to play chess on the go. For one, it's very compact; the 13-inch playing surface is set on a beautiful cherry-stained chest that measures only 15 square inches across. The elegant bronze- and silver-toned playing surface measure 1.5 inches each. In addition to being small enough to travel, the chest makes an ideal place to store your pieces to keep them from being lost or damaged. The antiqued clasps used to keep the chest securely closed are more than just useful; they add to the vintage flair of this Alice in Wonderland chess set, making it one of the most unusual ones we've reviewed. Anyone who receives this gorgeous set as a gift is bound to love it.
Did You Know…? Fascinating Facts About 'Alice in Wonderland'
Although Lewis Carroll's tale seems like nothing more than a fantastical children's book, there's actually a lot to unpack within its pages and history. Here are a few facts you might not know about the tale and the stories within; learn these and you can wow your opponents with your trivia knowledge as you engage in a battle of the minds over your Alice in Wonderland chess set.
Lewis Carroll was just a pen name
The author's real name was actually Charles Lutwidge Dodgson. He wrote under a pen name because he was deeply concerned about his privacy.
The title character was a real person
The Alice we've all come to know and love was named after Alice Pleasance Liddell, daughter of Henry Liddell (who was the Vice-Chancellor of Oxford University and a friend of Carroll's). The author began telling Alice and her two sisters the story on an afternoon in the summer of 1862. The kids adored the tale, Alice asked Carroll to write it down, and the rest is history.
Lewis Carroll had a perception-altering neurological disorder
Throughout Alice's adventures, we see her shrinking down to a minuscule size as well as growing so large that she finds herself cramped and trapped inside a room. This must have felt strange to Alice – and Carroll could very well imagine how horrible it felt because he suffered from a condition called dysmetropsia that affected his sense of perception. People with dysmetropsia (also known as Todd's syndrome and later renamed Alice in Wonderland syndrome) have distortions in their visual perception that can make objects appear very large and very small as well as closer or farther away than they actually are.
The book actually isn't about drugs
Alice scarfs down magic mushrooms. The sleepy-voiced Caterpillar throws out existential questions and bits of (questionable) wisdom as he puffs on a hookah. For years, people have assumed these to be drug references inspired by Carroll's own opium abuse. And for years, people have been mistaken. While Carroll's diaries indicate that he occasionally enjoyed drinking sherry and sometimes took Laudanum (an opiate-infused drug that many people used at the time), there is no evidence that he was a heavy drug user…but just an incredibly talented and imaginative writer.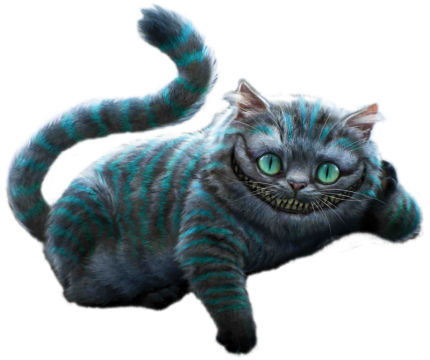 Check Out Our Other Chess Set Reviews
We hope you've enjoyed this Alice in Wonderland chess set review – and also hope that it's helped you find the chess set you've been looking for. If not, take a look at some of our other chess set reviews. Our Themed Chess Sets page has some particularly stunning boards and pieces that run the gamut from literature and history to animals and comic book characters. We hope you'll have fun reading up on all the cool chess boards we've managed to find!
Exclusive Coupon Codes for Our Readers: