With offers like free worldwide shipping and the lowest prices on the market, are their products really worthwhile? Find out in our complete Chessbazaar review.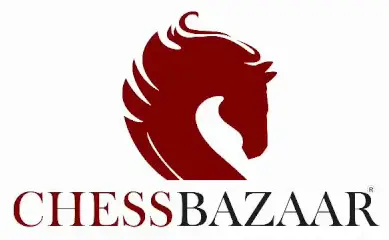 If you haven't heard of Chess Bazaar yet, you're certainly not alone. It is a new company that has just broken onto the chess scene. Because they are such a new business, they have a state of the art website with all the updates that's easy to navigate and very customer friendly.
They also manufacture the majority of the products they sell themselves, so that cuts out the middleman and keeps costs low. Speaking of low costs, Chessbazaar is definitely dedicated to offering the lowest prices on items. In fact, they have a low price guarantee which means that if you can find the same item for a lower price somewhere else, they will beat that price! On top of that, they also offer FREE worldwide shipping on every order! That makes a great deal even better. Chessbazaar is a great place to shop for the budget conscious customer who always wants to make sure that they're getting the absolute best deal on everything.
History and Location of Chess Bazaar
The Chessbazaar company was founded in 2007 by a man named Vik. It is based out of Mohali, Punjab, India near the city of Amritsar which is home to the Golden Temple. This area is a revered place of worship and also attracts hundreds of the best artisans for miles and miles around who come to the temple to sell their wares to the people who travel there. This gives the city of Amritsar an incredibly high concentration of master artisans, many of whom specialize in making high quality, hand crafted chess sets. In many ways, Amritsar is quickly becoming the handmade chess set capital of the world.
Recognizing the high concentration of talent in the area, many chess set manufacturers are beginning to move their operations into the city of Amritsar, or are at least starting to source products that have been made there. This surge in popularity is leading many people to refer to the city of Amritsar as the new chess capital of the world!
Chessbazaar Reputation
Since it is so new, Chessbazaar has not had the opportunity to build up a solid brand reputation for itself over the course of many years. Still, the brand is picking up steam as more and more people find out about it, try their products, and become loyal customers. Chessbazaar's list of satisfied customers is growing every day, as is its reputation in the chess equipment industry.
What Chess Bazaar is most known for is their extremely low prices. They routinely price their products below anyone else in the industry, but still manage to sell high quality sets that are worth buying. How they're able to make a profit with these bottom of the barrel prices is a mystery to many, but it's certainly good for generating happy customers!
Savvy shoppers know that Chessbazaar is the place to shop if you want to find the absolute best deal on a certain product. They even guarantee that their price is the lowest anywhere! If you somehow manage to find the same product listed at a lower price somewhere else, Chessbazaar will beat that price for you by a full 10 percent. There's no need to shop anywhere else!
Website Sections
Chessbazaar's state of the art website is one of its greatest strengths. It is divided into several different sections to make finding what you're looking for a quick and painless process. Some of those sections include:

As you can see, any type of product you could be looking for is just a click away. There are even separate sections for wooden games that are not chess- like checkers, backgammon, and others, as well as an offers section and a section for items that are on backorder, where you may be able to find even better deals than usual! If you're looking for something that doesn't fit into any of these sections, you can always use the handy search bar to find it.
Product Series, Selection, and Brands
There are a number of different product series available for sale on the Chessbazaar website. Some are based on cost, like their lines of economy, mid-range, and luxury chess pieces. Others are based on materials used, like the Spanish Wood and Ebony series of chess boards. Overall, Chess Bazaar has a pretty impressive range of products for a business that is really just getting on its feet. However, there may not be as much choice as you would like if you're used to shopping with one of the bigger names in chess equipment. Luckily for us, the Chessbazaar product range is expanding all the time as they manufacture more and more new products and put them up for sale in the online store.
They do make almost all of their products for sale themselves, apart from the chess clocks and a few other accessories. Because of this, the vast majority of the products in the store will be from the Chessbazaar house brand. You can also find products from brands like DGT and American Chess Magazine. The selection of items from other brands is extremely limited, so if you're shopping for something like a chess clock or other accessories rather than chessmen and chess boards, you may want to take your business elsewhere for the time being. However, Chessbazaar is the place to shop for chess pieces and boards. They have a wide variety of different styles, and they can even make a set custom for you if there's something you have in mind but can't find on the website.
Product Quality
The product quality of the items sold by Chessbazaar is, overall, quite high. Each of the chess boards and chessmen are handmade by artisans who are clearly masters of their craft. It's amazing that they are able to offer such high quality, handmade pieces at such low prices. We recommend buying early and often in case this magic spell is broken and they start increasing their prices and charging what these sets are really worth!
That's not likely to happen anytime soon, though. Chess Bazaar has been explicit about their dedication to keeping costs for customers low so that everyone around the world can afford to own a gorgeous, high quality chess set that's been handcrafted just for them. The artists behind Chess Bazaar have a palpable love for the game that they want to share and spread into every corner of the world. Luckily for us, that means that they will continue to provide excellent quality products at prices that are insanely low for as long as they are able to.
Free Worldwide Shipping!
This is such a unique feature of this business that it deserves its own section. Unlike other chess stores, Chess Bazaar offers free worldwide shipping on all orders, to anywhere in the whole world! It's not a difficult concept to grasp, but very few companies actually follow through on the promise to ship to any country whatsoever, for free.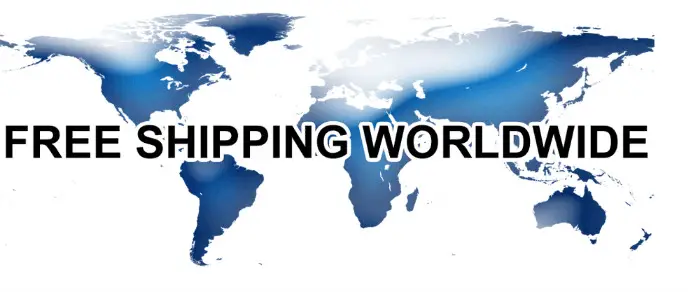 Free worldwide shipping goes hand in hand with Chessbazaar's mission to make gorgeous handcrafted chess sets available to everyone. And it's fast, too. Orders are usually shipped within 36 hours of the time that your payment officially cleared, and depending on where you're located, the packages should take anywhere between 6 and 25 business days to arrive. You can always contact a customer service representative via email or live chat to get a more specific idea of shipping time to your location. With free shipping on top of the already incredibly low prices at Chessbazaar.com, it almost feels like you're stealing!
Chessbazaar Membership and Club
If you make an account on the Chessbazaar website, you will have access to an expanded range of features such as saving addresses and payment methods for faster checkout, viewing and tracking the progress of your orders, and managing any layaway orders that you may have. You can also easily reorder items from previous orders and even begin to get recommendations for products you might enjoy.
With an account, you can also start a wishlist of products you would like to buy in the future and see all of your ratings and reviews in one place to refresh your memory about which products you loved and which weren't your favorites. If you are a frequent customer at Chessbazaar, or even if you just order once, having an account with them can make the whole process go a lot more smoothly.
Chessbazaar Customer Service
The customer service at Chessbazaar is eager to help whenever they are needed. They can be reached by phone on weekdays from 10 AM to 6 PM India time, or by email any time. They strive to reply to all emails within 24 hours, no matter the day of the week.
If you have any sort of issue with an order you placed or a question about one you would like to place,
the Chessbazaar customer service department will be happy to help you out. If you're not satisfied with the product you received, they can help you initiate a return or an exchange. They can also help you secure replacement pieces if part of your set becomes lost or damaged.
The Chessbazaar customer service department is a small but very effective team. They are friendly and it's clear in their dealings with disgruntled customers that they really care about doing their jobs well and making sure that their customers are as satisfied as possible with their Chessbazaar shopping experience.
Chessbazaar Blog
Chessbazaar is not only an online store where you can buy great quality chess equipment at extremely low prices. The website also maintains a blog where you can learn all sorts of interesting things about the game of chess, its board and pieces, and a whole variety of other topics.
It is well kept up, and new posts are made several times per month. There is a monthly series that provides a roundup of all the coolest chess equipment that has hit the market that month, as well as interesting chess themed articles interspersed between those. A person could spend many enjoyable hours just browsing through the vast amount of entertaining content available on the Chessbazaar blog. We won't spoil any more about it just in case you want to check it out for yourself!
Discounts, Coupon Codes, Sales, and Other Savings
We already know that Chessbazaar is the place to shop when you want to get the best price possible on a high quality, hand carved chess set. But are there any additional savings available, like discounts, coupon codes, or sales?

Of course there are! At any one time, there may be several different sales running at once at Chessbazaar. You may find 50% off certain items, a coupon code for 15% off your entire order, or a discount on orders totalling more than a certain dollar amount. Check the offers page frequently to keep up to date on current sales, discounts, and coupon codes to make sure that you don't miss a thing.
Following the company on Facebook will keep you in the loop not only when new products are introduced, but also when new sales and discounts go live. We recommend that to anyone who's serious about getting the absolute best price available.
Warranties, Replacements, Refunds, and Exchanges
Chessbazaar's policies regarding warranties, replacements, refunds, and exchanges are actually quite generous. First of all, every single one of Chessbazaar's house brand products automatically comes with a limited lifetime warranty that protects it against any type of manufacturing defect.
If there's something wrong with your product as a result of a defect in the manufacturing process, this warranty will come into effect and insure that Chessbazaar will either replace your product or provide a warranty credit for the amount paid if, for example, the item is no longer available for replacement.
If your item is damaged in shipping, tampered with, or otherwise broken in a way that doesn't fall under the umbrella of the limited lifetime warranty, don't worry – you've still got options. First, contact customer service to explain the situation and they will be able to start the process of getting you a return or a replacement.
You have a window of 48 hours from the time that the package was delivered to notify Chessbazaar of a faulty or broken or incorrect product, so make sure that you open up your package and inspect the contents as soon as possible. Any claims made after this time period may not be honored, so make sure to be quick!
Payment Methods and Layaway Options
A variety of payment methods are available through Chessbazaar, including PayPal, debit card, Visa, Mastercard, JCB, Discover, and American Express credit cards. Indian customers may also pay with direct bank transfer, check, or money order.
Layaway payment plans are also available, which is a unique feature that most chess equipment sellers do not offer. The layaway plan is available for any item costing $200 or more. You can select the amount of installments you wish to pay for the item in, as well as the payments in each installment. Once all of the payments are completed, the chess set is yours and it will be shipped out to you right away!
The best part about this layaway plan is that you are not locked in to buying a single item at a single price it is when you begin it. You have total freedom to change your mind at any time. Maybe you were saving toward one item, but you see another that you prefer. You can still use your layaway fund on the new item. Or maybe you have a certain number of payments planned, but suddenly the item you want goes on sale. You can buy it right away! Also, if you change your mind about layaway completely, you can withdraw at any time and receive a full refund of the money you've paid into it up until that point, not including any fees that may have been paid to payment gateways like PayPal, etc.
Overall Shopping Experience
Overall, Chess Bazaar offers an impeccable shopping experience, particularly for those who are on a tight budget. Their website is modern and easy to navigate, making it simple to find anything that you're looking for. The prices at Chessbazaar quite literally cannot be beat, due to their price matching policy that takes an extra 10% discount off any lower price you can find. Their customer service is great, they maintain an interesting blog, and they offer free worldwide shipping that you'd be hard pressed to find anywhere else. On top of all of this, they still have regular sales and discount codes that make their products even more affordable. Surprisingly, none of this comes at the cost of product quality or warranties and return options, all of which are still great.
To Summarize
Chessbazaar may be one of the newest names in the chess industry, but as soon as word gets out about them, they're bound to become one of the most popular. Everything about this site is great for buyers, apart from the minor inconvenience of not having a very wide selection of chess accessories just yet. All in all, we wholly recommend Chessbazaar!