If there's anything more beloved than chess, it's LEGO! Why not combine them into a cool LEGO chess set?
Kids love LEGO, it's just a fact. But a growing number of kids also love chess! Even for those who haven't been introduced to the chessboard yet, a LEGO chess set might be just the thing to spark their interest! LEGO chess sets are perfect as a gift for the child who enjoys both chess and LEGO, or for the kid who is hesitant to sit down at the chess table and needs a little bit of extra encouragement. The fun LEGO pieces might just give them the boost of motivation needed to finally sit down and take an interest in the game!
As you might expect from a brand as versatile as LEGO, there is not just one LEGO chess set. No, there are plenty of different versions to choose from, each with their own unique theme. There is something for every interest, from the LEGO Pirates chess set to the slightly more historical but similar LEGO Vikings chess set. There are even LEGO Star Wars chess sets, LEGO Steampunk chess sets, LEGO Castle chess set, LEGO Iconic Chess set, and LEGO Kingdom chess set, and tons more!
If you're already starting to feel overwhelmed just by the short list of LEGO chess sets on the market, don't panic! The hard work is already done for you. We've gathered the best of the best here in this list, so you don't have to sort through them all on your own.
The Best LEGO Chess Sets of 2023 (Page Summary):
The Best LEGO Chess Sets of 2023: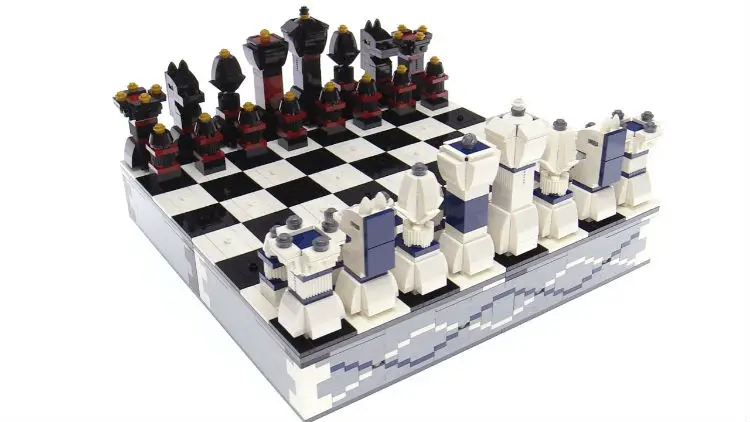 The LEGO Iconic Chess Set is, as its name implies, nothing short of iconic. It is one of the most hands-on LEGO chess sets available, in large part due to its refusal to include any minifigures at all! That's right, if you want to play on The LEGO Iconic Chess Set, you have to build it all-board and pieces- from scratch. This set is for the true LEGO fan!
The set includes 1,450 pieces and is recommended for ages 9 and up. The finished product should be just over 10 inches square - if you've done everything right! The plans also include instructions for a cool design to be placed on the two decorative edges of the board where the armies are placed. This LEGO chess set has a greater level of complexity than many of the others on our list, so we recommend it for older children, those who are looking for a bit of a challenge, and the seasoned LEGO expert.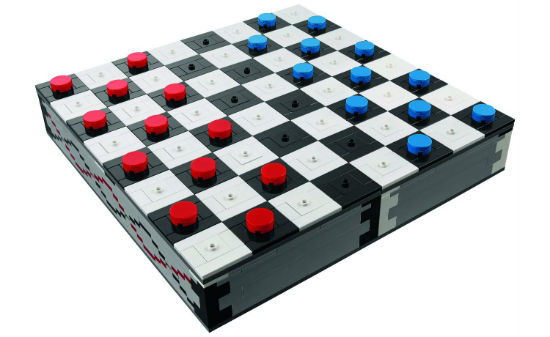 The cool thing about the LEGO Iconic Chess Set is that it actually includes a built-in storage space inside of the chessboard itself. There, you can store your chess pieces when you're not using them, or your checkers pieces. Yeah, did we mention that you can also play checkers on this board? It's a great all in one set, and you'll feel a great sense of accomplishment once you've finished building the set, knowing that you created all the pieces and the board itself from practically nothing!
If you want to play a game on the LEGO Pirates Chess Set, first you have to put it together! But, as any LEGO fan knows, putting it together is half of the fun anyway. Instructions are included to help you figure out exactly what brick goes where and which pieces are which.
Once you have your LEGO Pirates Chess Set fully assembled, it's time for a game! The foundation of the set is a detailed beach scene, complete with a tan baseplate for the sand, blue baseplate for the ocean, and even a little palm tree piece. The full set includes 32 playing pieces just like a normal chess set, 20 of which are unique minifigures depicting the pirates and their mortal enemies, the Bluecoats. The rest of the pieces are made up of various weapons and accessories to aid in your epic LEGO chess battle.
The LEGO Pirates Chess Set is recommended for ages 7 and up, and the full kit is comprised of 857 pieces. They've even thrown in a multipurpose brick separator in case you make a mistake during the build and need to undo it easily. When it's all fully built, the chess set measures over 14 inches long and 9 inches wide, including the surrounding pieces that form the beach scene.
This product has been officially retired by LEGO, and they won't be making any more of them, so if you're interested, it's best to get it while you still can!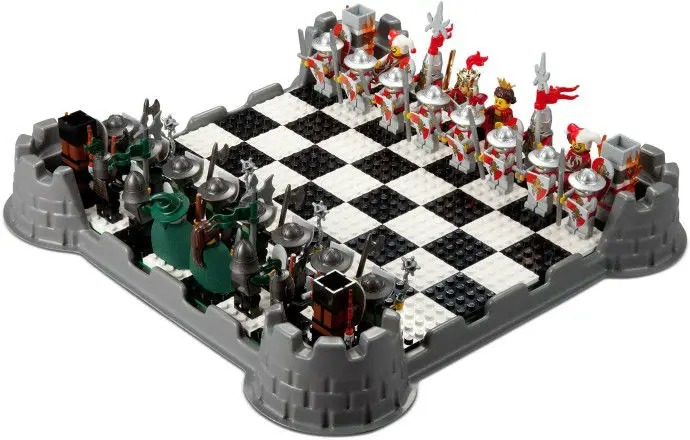 The LEGO Kingdoms Chess Set is an easier set that will be perfect for younger kids, ages 6 and up. It involves less complexity because it comes with more prebuilt pieces and fewer of them will need to be built yourself. It has the fewest individual piece count of any of the LEGO chess sets on this list, at 328, and 28 complete minifigures, which is more than most of the other sets have, helping to keep the piece count and overall complexity level low.
The LEGO Kingdoms Chess Set is the perfect introduction to LEGO chess sets for those who have never tried one before or younger children who aren't ready for huge LEGO sets just yet. The pieces go together quickly, and in no time, you'll be ready to play a game on your completed LEGO chess set. Even though this set has a lot fewer pieces than the others, the sense of accomplishment you feel when you finish building it will be just as big!
The finished set features red and white colored Knights, Jesters, and Guards being led into battle by their King and Queen. On the other side, evil black and green colored enemies fight with knives and mauls! Almost all of the pieces are minifigures with detailed, expressive faces. In fact, the only chess pieces not represented by LEGO minifigures are the Rooks, which are each appropriately colored towers of stacked LEGO bricks, complete with decorative accessories on the outside.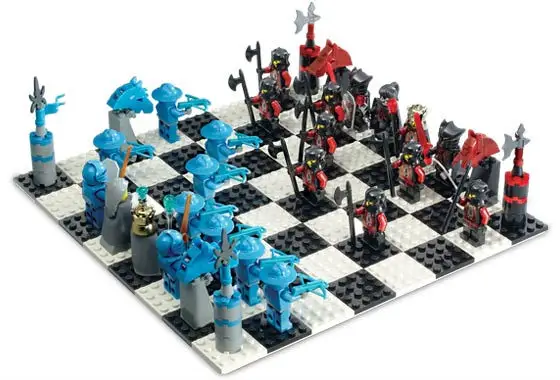 If you prefer something a bit more Medieval, the LEGO Knights Kingdom Chess Set could be just the thing for you! This is quite a rare LEGO chess set that has become increasingly difficult to find, so it would be a great gift for a lucky child, or a collector of all things LEGO. Be advised, the price tag does reflect its rarity, and this is one of the more expensive LEGO chess sets on our list.

The LEGO Knights Kingdom Chess Set is a very sophisticated looking set that is comprised of a simple, flat, black and white chessboard with no overarching scene. The theme comes into play with the minifigures and other pieces that make up the White and Black armies of this LEGO chess game. On one side of the board, blue and grey colored minifigures with crossbows face off against the red and black colored ones on the other side armed with battleaxes. The Knight pieces are represented with LEGO's take on a horse chess piece, with a neat articulating head that you can raise up and down.
While this chess set could make a good gift for the right child, we think it is a bit fancier than some of the others, and might be better suited to a collector.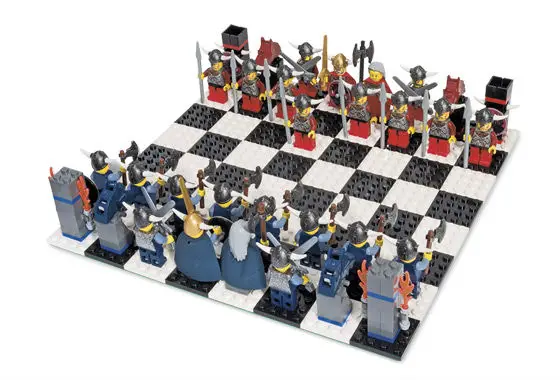 This LEGO chess game is one of the coolest and trendiest on this list. Pirates had their 15 minutes of fame a few years ago, but now the most popular seafaring pillagers are the Vikings!
The LEGO Vikings Chess Set features all of the long battle axes and horned helmets you'd expect to see in such a set. The interesting thing about this set is that both armies are comprised of Vikings, rather than featuring Vikings engaged in battle against one of their historical enemies. On this set, the Red set of Vikings is facing off against the Blue set of Vikings, for some unknown offense or presumed breach of Viking etiquette. The chess board is premade for you and is comprised of a simple, flat, white and black baseplate, with no extra set dressing and no interior storage built in.
The full set includes of course 32 chess pieces, 24 of which are minifigures. The others are towers of bricks representing the Rooks and a horse like piece for the Knight. The full board is 10 inches square.
Since there's no need to assemble the chessboard, and many of the pieces are minifigures comprised of relatively few pieces, this is another set that's low on complexity and could be good for younger children. Of course, it could also be good for older children, and even adults, it will just be a quicker build!
The LEGO Vikings Chess Set is another discontinued LEGO product that's becoming increasingly difficult to find, so act fast if you like it.
The History of the LEGO Chess Set
Chess may be one of the world's most ancient games, but LEGO has only gotten in on the action quite recently. The innovative company has been making building blocks and kits since 1932, but its first official chess set kit only came onto the scene in 2005. Of course, that's not to say that innovative chess lovers weren't building their own DIY LEGO chess sets well before that!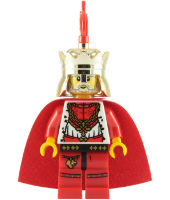 Interestingly, LEGO released a computer chess game in 1998, long before they broke into the physical chess set market. Some copies of that software also included a promotional LEGO chess set, which was the first to feature the King minifigure sitting on a throne.
Who Would Love a LEGO Chess Set?
In short, anyone who loves chess, LEGO, or both is certain to love a LEGO chess set! But it can also be a great gift for someone who has yet to try one or the other. Who knows, your gift could introduce them to a whole new hobby that they never knew they loved!
LEGO chess sets are great gifts for children of all ages, past about 5 years old. You can find different LEGO chess sets that are more appropriate for different ages, as we've mentioned in our reviews of the individual products. A LEGO chess set can be the perfect gift to get a child who loves LEGO interested in chess as well, or vice versa. And even if the set doesn't spark an interest in chess, the child will still have all of the minifigures and LEGO pieces to play with that can easily become part of another build!
But kids don't need to have all the fun! LEGO chess sets can also be a great gifts for teens and adults. There are several LEGO chess sets available with a sufficient amount of complexity to keep adults interested. If those aren't sufficiently challenging for you, you can always build your own custom set and make it as complex as you like!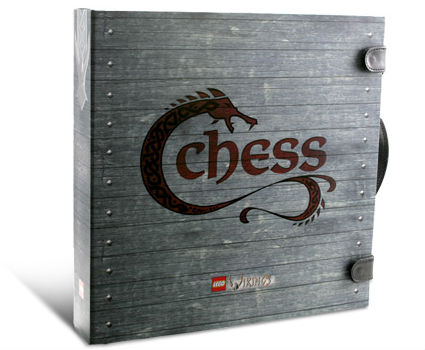 Finally, collectors are bound to love receiving any LEGO chess set that they don't have- or maybe even a pristine copy of one they do have. A lot of the sets on this list have been discontinued by LEGO and are difficult to find, only coming up for sale every once in a while. That alone makes them highly collectible items. If you see one of the rare sets on sale, buy it and you may find that your collector recipient will be eternally grateful to you!
Mix and Match with LEGO Chess Sets!
Remember, these are LEGO chess sets. Above all, use your imagination! There's no reason why a few Viking minifigures couldn't find their way onto the beaches of the Pirates LEGO Chess Set. You can mix and match pieces and minifigures from any of the LEGO chess sets, as well as pieces that were never intended to be part of a chess set. The sky is really the limit with these LEGO chess sets, since virtually everything is interchangeable.
If you're feeling really adventurous, you could even try combining a LEGO chess game with some of LEGO's other sets and produce a giant chess set arena, or a city full of buildings with a chess board as the town square! And you needn't be limited to the prebuilt kits that LEGO sells, either. Feel free to go off book and create your own masterpiece. Anything is possible, the only limitation is your own imagination.

Custom LEGO Chess Sets
If you haven't been able to find exactly the LEGO chess set you want for sale or through mixing and matches the pieces from different sets, it may be time for a completely custom solution. The nature of LEGO products is to be infinitely combinable, buildable, and useful for making anything you can imagine! That being the case, it's a simple matter to build your own custom LEGO chess set from a series of base components.
This approach allows you to have absolute control over the colors, style, size, and minifigures featured in your LEGO chess set. You can choose minifigures from any number of different fandoms which LEGO produces like Star Wars, Lord of the Rings, Overwatch, and many more. You can even mix and match minifigures from different source material to your heart's content! You'll be choosing each component and piece individually, so you'll have no problem making things exactly how you want them.
If you'd like to have a custom LEGO chess set, but don't feel you have the time or ability to make your own, there are master LEGO builders out there that you can commission your project from. These custom sets built by an artisan will be made to your specifications, but you won't have to be the one to stick all those bricks together! This approach also comes with a virtually 0% chance of accidentally stepping on an errant LEGO with your bare feet.
Our Final Thoughts on LEGO Chess Sets
LEGO chess sets are a great gift that almost any child would be thrilled to have. They're also great for adults and collectors. With so many customization options, there's a LEGO chess set out there for everybody, no matter what or how varied your interests may be. You can populate your set with Pirates, Vikings, Star Wars characters, Knights, traditional chess piece shapes, more modern styles, or even pieces of your own design!

The Best LEGO Chess Sets of 2023 (Page Summary):