A user-friendly guide to the internet's best chess stores. Whether you're a beginner or an experienced collector, our advice can help you find the perfect set for a great price.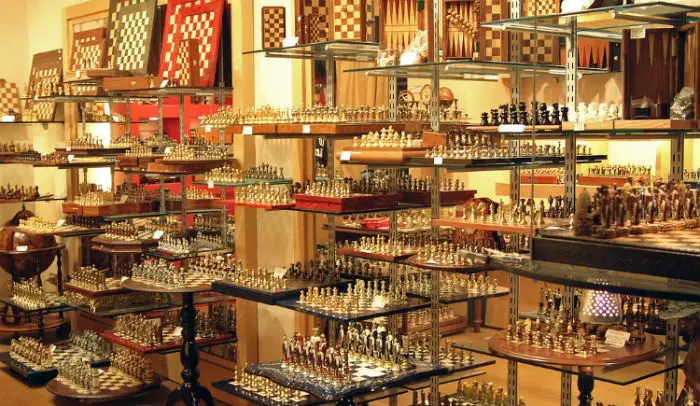 Are you looking to buy a chess set, but have no idea where to begin? Maybe there are no chess stores near your location, or maybe you just feel more comfortable with online shopping – either way, we can help guide you to the best online chess stores in 2023 and make sure you avoid the worst ones.

The House of Staunton
The Chess Store
ChessUSA
Chess House
MegaChess
Chessbazaar
Wholesale Chess
ChessCentral
Chess Boutique
Caissa Chess Shop
Official Staunton
ChessWarehouse
House of Chess
Chess4Less
Chess World
Chess and Games Online Shop
American Chess Equipment
Chess Baron
What Makes a Good Online Chess Store?
It's common to wonder where to buy chess sets. With so many options out there, it's difficult to sort the good from the bad if you don't know exactly what to look for. Luckily, we do, and we're willing to share our reviews with you to make sure you find a great chess set and avoid getting ripped off by subpar sellers. We judge online chess stores based on a few simple criteria:
Product Quality
Product quality is perhaps the most important factor to consider when judging an online chess store. If their products aren't worth having, none of the rest of the factors really matter, except maybe the return policy. Make sure the store takes pride in their products and stands behind their quality.
Fair Prices
Not to be confused with low prices! Depending on the quality and luxuriousness of a product, a high price can still be a fair price. You'll just want to make sure that the chess shop isn't overcharging for subpar goods. You should get what you pay for.
Customer Service
Finally, the quality of the customer service department says a lot about the store as a whole. If customer service is friendly, helpful, and eager to resolve your problem, that's a sign of a good business.