A unique academy with a unique mission, Chess and English teaches two subjects at once…Chess, and English!

The Chess and English chess school is a unique academy that seeks not only to impart its students with knowledge and skill in the game of chess, but also the English language. Through its programs, students are simultaneously taught how to play chess and how to speak English! Though their main headquarters is located in the Catalonia region of Spain, the Chess and English academy has numerous locations throughout the world, including Mexico, Italy, and South Korea.
The Chess and English Mission
The core mission of the Chess and English chess school is to impart in its students a knowledge of both chess and English. Why these two things, you may ask. The answer is simple, really. Starting with English, it has been called the language of opportunity, since so much of today's business dealings and academics depend upon it. It has now become one of the most commonly spoken languages in the world. If you have a mastery of English, you will be able to understand and be understood almost anywhere you go in the world.
Parents recognize the importance of learning English and learning it early, but children are not always so easily convinced. In fact, many parents struggle to teach their children English as a Foreign Language, and they oftentimes find that the kids simply don't want to learn it!
That's where the chess comes in. The game of chess is a fun and stimulating activity that children enjoy. The thrill of the game keeps them coming back to the chess set again and again, and bundling chess lessons with English lessons ensures that the children are learning both at a similar rate. In essence, the chess is the bait that keeps kids hungry for more lessons, but it's certainly not frivolous! Learning chess has many social and mental benefits of its own, so it's a win-win for parents and students.
Chess and English CEO – George Ángyán
George Ángyán is the CEO of the Chess and English chess school, and the author of its programs. He also serves as CEO for the Chess Education Europe publishing house in Barcelona, which compliments his career as an English and History teacher. He has years of experience teaching internationally in countries like Switzerland, Saudi Arabia, Canada, Hungary, and Spain. Ángyán has been passionate about chess his whole life- at first it was professional chess playing, but now his interest has shifted toward educational chess and bringing the game to schools as a pedagogical tool.

The Current Chess and English Team
In addition to its visionary CEO, Chess and English has a number of great staff members contributing toward its success as an organization. For example, there is Regina Fulop, who serves as the Chess and English program manager. It is her job to develop, manage, and market all of the programs and events that Chess and English offers. Her background in educational and social development projects, as well as her personal commitment to justice and democratic values are what led her to this position.
Kennia Báez is the official country manager for all of Chess and English's operations in Mexico. She is an entrepreneur and nutritionist by profession, as well as a school monitor and chess coach! Her dedication to the promotion of educational chess is what led her to the Chess and English program, and now she's an official distributor!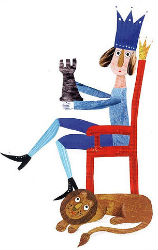 A team of creators worked together to develop, produce, and polish the educational chess system that is now the official Chess and English program that we see today. These creators include Peter Merrow-Smith, who used his creative writing skills to come up with the poems and chants that help children to learn and memorize English vocabulary and diction.
Jacqueline Molnár, a renown European illustrator, used her skills to add the artwork and interest that pulls children back into their workbooks. Even when a chess or English lesson doesn't sound appealing, her pictures use compassion and humor to capture children's imagination and keep them coming back for more!
David Torrents took care of all the graphic design needs for the Chess and English program. László Grünvald composed the music for all of the songs, while singers Adela Galova and Jamie Winchester helped to perform them. Photographer Gabi Rácz handled all of the photographic images used in the Chess and English program, and Péter Molnár shot all of the video footage that was used.

Programs at Chess and English
There is one primary program offered by the Chess and English chess academy, although it of course comes in two parts. The program is designed for children between 5 and 8 years of age, and uses a series of books, workbooks, and training sessions that go over all of the material in the program.
Chess and English actually employs a unique method for teaching their equally unique curriculum. Rather than the typical chess school model of having students come to their location and/or be taught by their teachers, they have decided to make the curriculum available to English teachers to use in their classrooms. The books and trainings that they offer are geared toward preparing a teacher of English to become an accredited Chess and English teacher.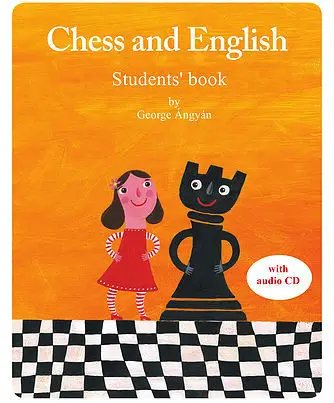 You don't need to be a chess master in order to achieve this status, nor do you even need to know the rules of chess. The only prerequisite to starting the program is that you be an English as a Foreign Language (EFL) teacher. To help you acquire the methodology needed, there are several books available and informational trainings offered to be sure that you get the hang of it. There are several trainings currently scheduled in locations throughout Spain, or you may be able to schedule a training at your primary school if you're launching an institution-wide program.
Our Final Thoughts on Chess and English
We see a lot of chess schools, even ones with charitable missions, but we've never seen one quite like this! Chess and English is a unique chess academy with a highly unique mission, with a proprietary program to match. Their ambitious lesson plan teaches children not only the rules of chess, but also the rules of English. Through this dual pronged education, they also seek to teach children, in essence, the rules of life, and provide them with a head start toward a successful future.
Those of us who love chess as a hobby are already well aware of its benefits, both social and mental. We know that learning chess at an early age has a positive effect on the success of children later in life. Add to that the additional opportunities that come from being able to speak fluent English, and you have a winning combination! We support the mission of Chess and English 100% and send them all of our best wishes for a fruitful future.
If you are interested in becoming a Chess and English distributor and learning their program to be able to pass its lessons on in your community, get in contact with them today. Whether you learn the program through one of their in person training sessions, online, or through self-guided workbooks, they can always use more teachers!
Contact Information
Chess and English website: Chessandenglish.com
Email address: info@chessandenglish.com
Phone number: +34 655 903 662
Address: 4-6 calle Medas, Barcelona 08023 Catalonia, Spain