Based in NYC, Premier Chess is perfectly poised to offer high quality chess education to adults and children alike.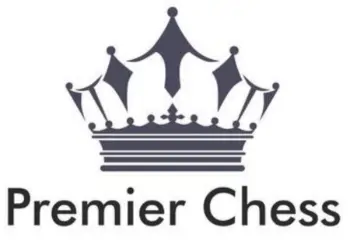 Premier Chess is a top tier chess academy based in New York City. They're currently partnered with more than a dozen schools throughout the area, providing high quality chess education to hundreds of children. They are also equipped to run programs in churches, synagogues, or offices throughout the surrounding regions. Public group classes are occasionally available, so keep an eye on their upcoming events to find one near you.
One of the great things about Premier Chess is that you don't have to be located in or around New York City to benefit from their services. In fact, they have teams of highly skilled chess teachers in cities all around the country, such as New York, Boston, Washington DC, Chicago, San Francisco, Miami, Orlando, Houston and Los Angeles. If you don't see your city listed, don't worry- they're expanding all the time!
You can also receive lessons from Premier Chess via Skype or Chess.com. That way, all you need is a chess set and a strong internet connection, and you can be learning from the best in the comfort of your own home!
Premier Chess CEO NM Evan Rabin
Premier Chess is headed up by National Master Evan Rabin, who also provides one on one lessons for students via Skype. Rabin himself started playing chess when he was just 7 years old, as a member of the Churchill Chess Team. Later, he would study with World Chess Champion Candidate, GM Leonid Yudasin. Rabin earned the title of Master in 2010, after winning the 2007 United States Amateur East and shortly before tying for first at the 2011 World Open U2200. Adding to his achievements, he secured first place at the 2015 Eastern Class Championship, and he has scored wins against such notable players as IM Justin Sarkar, IM Jay Bonin, and US Open Champion, GM Alex Lenderman.

NM Evan Rabin is a player with vast chess knowledge and great instincts. He has participated in over 900 rated tournaments spanning 9 different countries, and he has found time to teach camps all over the US, coach at top chess schools like Dalton, and even privately teach students one on one.
Rabin is the main point of contact for Premier Chess. Reach out to him to set up a school program, group class, or private lesson. He can also coach you through the process of becoming a member of the United States Chess Federation, as well as playing in a live rated tournament and securing an official rating for yourself. If you've been intimidated by the process so far, it can be extremely helpful to have an experienced mentor like Rabin to guide you through it.
Programs and Services at Premier Chess
Premier Chess teachers keep themselves busy with programs at dozens of schools in New York, New Jersey, and even as far as Maine and Arizona! They also have current two-day camps, a corporate chess engagement, a nursing home program, and a few programs running at other locations in New York City. Needless to say, they're pretty busy, but never too busy to take on a new project!
A number of different services are offered at Premier Chess, including but not limited to:
● In-person private lessons for players of all ages and skill levels
● Private lessons via Skype or Chess.com
● Private lessons for any group, be it corporate, religious, academic, or otherwise
● Chess in School programs
● Chess lectures
● Tournament coaching
● Simultaneous exhibitions
The Premier Chess Experience
The Premier Chess experience is what you make of it, essentially. Because each lesson is tailored to the individual learner or group of learners, no two private sessions will be exactly alike. That's the beauty of having a personal chess teacher- they are able to give you individual attention, even in a group setting, and make sure that you fully understand the techniques you're being taught. The entire experience is customized to the way that the student learns best.
Sign Up Season and Price
Pricing at Premier Chess is competitive and flexible based on the needs of the student. They are more than willing to work with students and parents of students with special financial circumstances. Financial assistance is available by contacting Evan Rabin via email.
There is no set sign up season for Premier Chess private lessons. For school programs, however, it is helpful to arrange a program before the beginning of the school year. Most other services can be provided at any time.
The Premier Chess Shop
In addition to offering high quality lessons for individuals and groups, Premier Chess also operates an online chess shop where anyone can buy high quality educational chess materials that come highly recommended by experienced teachers. There are materials available that cover a wide variety of topics one might be interested in learning about. Products for sale include:
● Attacking Chess – The System with IM Ostrovskiy and IM Shen
● Caro Kann Secrets Released with IM Alex Ostrovskiy
● Complete Opening Repertoire for Black with IM Shen
● Deadly Opening Traps with GM Bryan Smith
● Openings Crash Course with GM Dlugy
● Grandmaster Decision Making with GM Alex Lenderman
These products range widely in price, but they all provide a great value for those seeking to deepen their knowledge of chess!
Contact Premier Chess
CEO Evan Rabin is the main point of contact for those interested in learning at Premier Chess. He handles much of the day to day business and scheduling and will be best able to answer any questions that you might have about the company or its services. Contact him by email at erabin66@gmail.com or by phone at (917) 776-1306.
Closing
Often, it can feel like if you're not located in New York City or St. Louis, you have no hope of ever finding a great chess school or chess teacher. Premier Chess shows that this is simply no longer the case. While it's true to an extent, there are certainly great teachers to be found everywhere, and technology is quickly closing the gap between chess hubs and more rural areas.
Premier Chess is a wonderful chess school that provides excellent quality chess education for students of all ages, skill levels, and financial backgrounds. Though they are primarily based in New York City, they have team members all across the United States, and they also offer internet based private lessons, which makes top tier chess education accessible to almost everyone. No matter where you're living, with just a simple internet connection, you can have access to one on one private chess lessons! We think that's an amazing move by Premier Chess, and we'd like to see even more chess schools doing it!
We highly recommend Premier Chess to anyone who is interested in upping their chess game by taking some private lessons, or enrolling their children in a chess school to learn the game. They offer extremely high quality instruction from knowledgeable teachers at a fair price. Take a few lessons with Premier Chess, and you'll see what we mean. You will be glad that you did!
Contact Information:
Premier Chess website: Premierchess.com
Email: erabin66@gmail.com
Phone Number: (917) 776-1306