The chess school with a heart of gold, serving the heart of the country.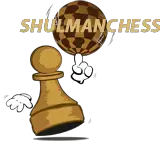 Located about an hour and a half's drive outside of Chicago in Barrington, Illinois, Shulman Chess is one of the relatively few top tier chess schools serving the heart of the country. Attracting hundreds of students each year from the surrounding areas, Shulman Chess has made a name for itself as not only a good place to learn chess, but a place to do good. Since its founding, this chess school has been dedicated not only to providing the best quality chess education available, but also giving back to the less fortunate in various different ways.
The Founders of Shulman Chess
Shulman Chess, or The Yury Shulman International Chess School, was originally founded in 2005 by, of course, Grandmaster Yury Shulman along with Rishi Sethi.

Yury Shulman is a Belarusian American grandmaster who achieved that title in 1995. Four years later, he came to America to study at the University of Texas at Dallas, and has lived here ever since. Shulman quickly became one of the top chess players in his new country. In 2008, he won his first U.S. Championship title and also helped his team secure the bronze medal at the Chess Olympiad in Dresden, Germany. The following year, his team won silver at the World Team Championship in Bursa, Turkey. In 2010 and 2011, he finished in second place at the U.S. Championship. Needless to say, Yury Shulman has a strong background in chess, and anyone could learn a lot from him! Likewise, Shulman credits much of his success in recent years to his students, since teaching chess has allowed him to see the chess board in new ways.

Rishi Sethi is the second co-founder of the business. He also acts as President of the company, carrying out tasks like organizing events, marketing the organization to a wider audience, and training volunteers. There's never a dull moment for Sethi, as he also acts as President for a data pipelining company based in New York City and Vice President of Data Analysis for another! Somehow he has still found time to help Chess Without Borders grow to the point where they have programs in more than 30 schools and have raised over $75,000 for charity.

Shulman Chess's Current Board of Directors
Chess Without Borders also has a Board of Directors that help to direct the organization's actions. Members of that board include Kiran Frey, M.D. who is a physician and psychologist with a prominent, hands-on role in the company, Michael Frenkel, the financial analyst, Amanda von Drak who handles marketing and international business, teachers Maggie Gruber and Sam Oliver, realtor Marion Wulff, and of course, Yury Shulman. Each of these board members contributes to the organization in different ways and to varying levels, but they are all committed to achieving the organizational mission statement: to promote learning through chess education with service and philanthropy.
Shulman Chess Programs
The Yuri Shulman International Chess School offers chess education for children both in the form of chess clubs or in private lessons. Private lessons may be arranged any time that there is a vacancy. Rates are $90 per hour for instruction from GM Shulman, or $50 per hour for instruction from other teachers. Contact the school directly for more detailed information on availability and to schedule your lesson.
After school chess club programs are held at dozens of schools throughout Illinois, covering District 220 in Barrington, District 26 in Cary, District 3 in Fox River Grove, District 15, and others. Check out this list of current chess clubs to find out if one is being held in your area at this time. You can register for many of these chess clubs online at the Shulman Chess website or through the school itself. Contact Shulman Chess directly if you need assistance with that process.
Philanthropy Through Chess at Chess Without Borders
Philanthropy has been a huge part of Shulman Chess's culture and business practices ever since its earliest days. Yury Shulman's Chess Without Borders is the not-for-profit organization that teaches children not only about the game of chess, but about their own ability to band together to make a difference in the world. This fact was discovered while Rishi Sethi was still a child himself.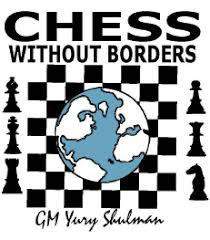 At 9 years old, Sethi saw the volunteer work that his older sisters were doing and became convinced that he and his chess club with 23 members could do just as much, though they were still in elementary school. The group began teaching chess at a nursing home across the street from their school as a form of volunteer work, which taught the students first hand the confidence building benefits of philanthropy. This is a lesson learned at 9 years old that some people never learn in their entire lives!
The group quickly expanded from donating their time to donating the money they generated as a group. In the beginning, the charities they chose to donate to were selected by the simplicity and ease of understanding how they worked. That's why the first charity the group donated to was Heifer International, an organization who donates livestock bought with your donation to a family in need, in order to give them a boost toward self-sufficiency. As the impact of the group grew, requests for donations were made from the community, and members of the group also had certain causes that they wanted to support, so the beneficiary list grew.
To this day, that spirit of banding together to accomplish a goal remains the central pillar of Chess Without Borders. Participation in service projects is usually held on a sign up basis, but monetary donations are made possible by generating proceeds from tournaments, so in that way, each cash donation is made with 100% student participation and support. This system has allowed Chess Without Borders to accomplish great things, like donating over 7,000 books to Chicago Public Schools, providing medical care for burn victims living in India's slums, and establishing chess clubs all over the world in underserved areas like Govindpuri and Ekhta Slums in Delhi, India, orphanages in Leon, Mexico and Bareilly, India, and schools in Chile, Malaysia, Borneo, Marshall Islands, Thailand, Cambodia, Germany, Nigeria and Sudan.
Final Thoughts
A not-for-profit chess school with a dedication to teaching kids how to be good chess players and good citizens of the world is not something you see every day, but maybe it should be. We think that Yury Shulman's Chess Without Borders has a wonderful mission that goes hand in hand with the philosophy of chess itself. If more chess schools around the country and the globe adopted the Shulman Chess philosophy of philanthropy, imagine the impact that would be made!
If you want to move the world toward a brighter future and provide a strong foundation of not only chess knowledge and skill but also life skills, compassion, and confidence, there is no better place to learn than at Shulman Chess!
Contact Information:
Shulman Chess website: Shulmanchess.com
Email: chesswob@gmail.com
Yury Shulman: (312) 375-7475
Kiran Frey: (847) 382-5410
Address: 428 Waverly Rd., Barrington, IL 60010