Use the promo code below to get your discount at The Chess Store online shop.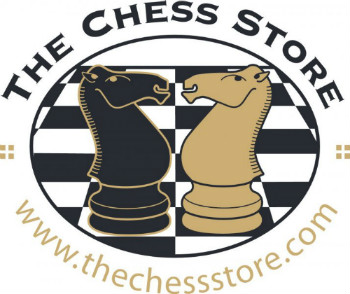 The Chess Store is a huge online marketplace that sells all manner of chess related products. From chess sets, boards, and pieces, to educational materials, accessories, and storage, The Chess Store really has it all.
The Chess Store got its start all the way back in 1999, giving it more than two decades of experience in the business! That time has really cemented its reputation as a reliable provider of high-quality chess equipment.
On The Chess Store's website, you can find plenty of products in a range of different colors, styles, and materials. Whatever your taste may be, there's likely a chess set to suit it. Just take a quick look through the pages of listings on The Chess Store website and you'll see what we mean!
So, we've heard about The Chess Store's reputation and their product selection, but what about their prices? That's a pretty big consideration for almost anyone looking to make a purchase! The good news is that you can usually get a pretty good value for your money when you shop at The Chess Store.
While the prices of products at The Chess Store is usually fair, who doesn't like to save a little money, right? Wouldn't it be great if there were some kind of The Chess Store coupon that you could use on any item at any time? A Chess Store coupon code like that would make it as if everything you want to buy is on sale, all the time!
It just so happens that we've secured an exclusive The Chess Store promo code just for our loyal readers.
Enter the promo code CHESSITETCS at checkout to automatically receive a 10% discount on your order! Any item, any time, one exclusive code.
Remember, this is an exclusive code just for our readers, so let's keep it between us.