Save on top of the line House of Staunton products with our exclusive coupon code!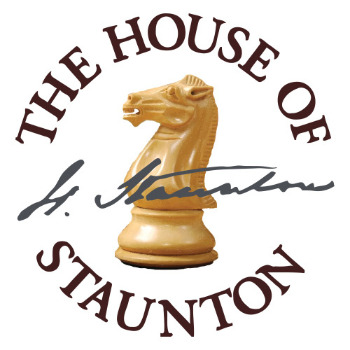 The House of Staunton is one of the most widely known manufacturers of luxury chess equipment. In fact, you may have seen their products even if you haven't heard of them before. Their products are regularly featured on various TV shows and movies. And through their online shop, you can bring home a piece of that Hollywood magic.
Whether you're looking for a full chess set, a new board, any type of chessmen, bags, boxes, books, software, or almost anything else chess-related, you can probably get it at the House of Staunton.
And whatever it is, you know it will be high-quality. That's what the House of Staunton is known for, after all. They've built their reputation on being a manufacturer of the world's finest chess products and the gold standard by which all other chess pieces, boards, and sets are measured.
As one of the most prestigious and well-known online chess shops in the world, you may be thinking that they can charge whatever they want. Well, you may be right about that, but from everything we've seen in the House of Staunton shop, their prices are actually quite fair.
Even so, you may find that the product you really love is a bit out of your price range. Although House of Staunton stocks a number of affordable options in addition to their big-ticket items, what's even better is getting exactly what you wanted with the help of a little discount code.
Lucky for you, we happen to have one of those! This House of Staunton discount code can be used anytime, anywhere throughout the House of Staunton store, and on almost any item. It's also completely unique and exclusive to our readers!
Ready for the coupon code?
Here it is! Enter code CSCOM for a special 10% discount off any House of Staunton product, an exclusive offer for our readers.
No need to thank us, it's just our way of showing our gratitude for you being a loyal reader!
Well, what are you waiting for? Go fill up your cart at the House of Staunton! But don't forget to enter our coupon code: CSCOM.