Finally, an easy to use tournament administration tool that actually makes things easier, instead of even more complicated!

The Vega Chess Pairing Program is a computer program that was created by Luigi Forlano, a FIDE arbiter, as a way to reproduce the tasks of an arbiter during a chess tournament. It is designed to be intuitive and user friendly so that just about anyone can use it. This makes chess tournaments less of an intimidating event to host, and transforms them into something that anyone can accomplish, with just a little help from Vega. If you are an arbiter who has any experience at all with chess pairing programs, you should be able to hop right in and start using Vega without even glancing at the user manual. It's that easy!
What is Vega?
At its heart, Vega is a tool designed to make tournament administration easier and less complicated. It is a tournament administration program that can relieve some of the burdens of the tournament administrator simply by taking some of the burden off of his or her plate. It can perform tasks such as automatically registering players, performing the pairing of the next round of competition, tracking the results of the current round of competition, and automatically generating the cross table and other ranking lists.
When you can rely on Vega to take care of all these time-consuming and mind-numbing tasks, it allows more time for the arbiter of the tournament to see to his or her other tasks. It may even be able to replace an arbiter altogether in a more informal tournament setting!
Why is Vega Important?
Vega, as a simple to use and user friendly program designed to take the hard work out of tournament arbitration, is an important tool in the arsenal of any arbiter or community organizer who would like to hold a chess tournament event. There are many organizations out there who perhaps may have held a chess tournament in the past, but couldn't find a suitable candidate willing to take on the role of arbiter due to all the important tasks and responsibilities assigned to that person. This software lessens those responsibilities and takes away many of the tasks so that more regular people can feel comfortable as arbiter of a chess tournament.
When word of this software gets out, we may actually see a marked increase in the number of community led chess tournaments taking place all over the country, or even all over the world! Vega takes the perception of chess tournaments as something difficult that only specially skilled people can host and turns it on its head.
Unique Features of Vega
The Vega Chess Pairing Program has a number of features that make it unique from other tournament arbiter tools that may seem similar on the surface level. These unique features include:
● The ability to run on both Linux and Windows, which no other currently existing pairing program can do!
●Linux version is completely free of charge! Many users all over the world are not able to afford a chess pairing program, so this is the author's generous contribution to help spread chess throughout the world.
● Twice endorsed by FIDE
● Includes ALL FIDE Swiss systems for individual tournament
● Continuously updated
● What You See Is What You Can design (NO hidden menus)
● Lowest registration cost among comparable programs AND no upgrade cost!
● Has been officially adopted by the Australian Chess Federation, the New Zealand Chess Federation, and the Spanish Chess Federation.
There are also numerous other features Vega implements that you may be interested in, such as:
● Ability to register up to 1200 players at once
● 23 round evaluation capacity in the Swiss system
● Round robin system compatibility for up to 24 different players
● Your choice of automatic or manual pairing
● Ability to deal with odd numbers of players
● Evaluation of results including non-standard results
● Ability to change data manually
● Ease of handling withdrawals, re-entries, and late arriving players
● Administration of the cross-table
● Easy tournament website generation
● Rating report to FIDE, USCF, and many others
● Ability to import data from any database
● Custom module that improves the colors after the natural pairing
● Accelerated rounds of up to 3 different groups
● Ability to export an entire tournament with players within a specified range
● Move specified players between different tournaments
● Prize distribution utilizing Hort system
● Search FIDE norm and print certificates for registered players
Luigi Forlano, the Man Behind Vega
Luigi Forlano is the author of the Vega Chess Pairing Program. He is a FIDE arbiter and experienced chess enthusiast with a Ph.D. in physics. He has over 40 publications to his name in his field of work researching transport theory. Luigi is currently employed teaching Math and Physics to high school students in Italy. Needless to say, he's a busy guy!
Still, he somehow finds time to dedicate to his favorite hobby, chess, participating in several tournaments each year. Of course, he also does work as a FIDE arbiter and has organized his fair share of chess tournaments. The impetus for the Vega Chess Pairing Program came to him after a particularly ambitious tournament in 2003 which included more than 400 players.
During that unpleasant experience, Luigi unfortunately found that the current programs available for tournament arbitration simply weren't cutting it. Using skills developed from his other hobby, programming, he set out to create software that would actually help out arbiters rather than getting in their way. And thus, Vega was born.
VegaBlitz
For high speed blitz tournaments with hundreds of players, the speed of data entry and computation is absolutely critical. Using traditional methods, it can be all too easy for the inexperienced arbiter to fall behind, and that's never good! Even when arbiters are on the top of their game, current methods are inherently inefficient and cause a substantial time delay between the end of one round and the beginning of the next one. This can be frustrating for everyone involved.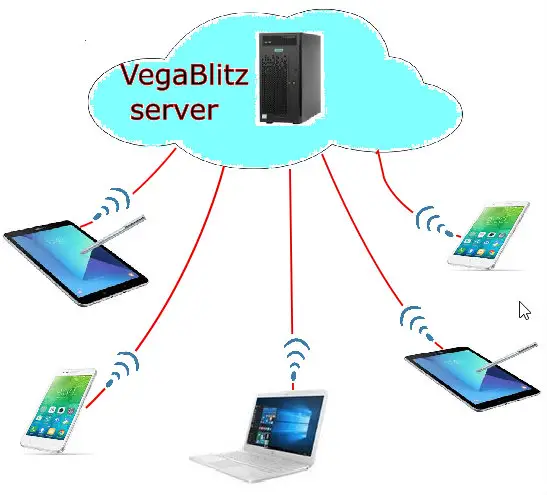 The new VegaBlitz service from the makers of the Vega Chess Pairing Program provides an answer for all of that. It even works for tournaments that are spread across different buildings, but administered by the same computer! It also cuts down on the amount of total time needed to process results in between rounds by spreading the work out between several different arbiters all working together. This process is made seamless by connecting each device inserting results through the cloud. Results are hosted on the VegaBlitz server, which can be accessed on virtually any device. Many hands make for light work!
Our Final Thoughts on the Vega Chess Pairing Program
The Vega Chess Pairing Program is a top of the line solution for all of your tournament arbitration woes. In fact, it is already considered a standard, necessary program in many parts of the world such as Italy, New Zealand, Australia, and Spain. It has received favorable endorsements from chess federations all over the world.
If you're curious about the Vega Chess Pairing Program, we recommend that you go ahead and test it out for yourself. Just one use of the program will show you that it's a hundred times more user friendly and intuitive than any other tournament arbitration software on the market today. And with a price that's lower than hat of most of the competition, there's no reason not to give it a try!